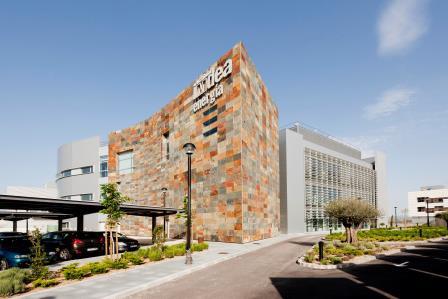 IMDEA Energy coordinates the European SH2E project
Hydrogen is expected to play a key role in achieving a sustainable energy model. To this end, it is essential to develop methods to assess the life cycle of hydrogen systems, from production to final use, thereby understanding and quantifying their impacts at each of these stages.
Thus, the SH2E project will formulate and demonstrate a novel methodological framework that will set the requirements and provide the necessary guidelines to analyse the the life cycle sustainability of hydrogen systems, integrating for the first time a triple perspective: environmental, economic, and social. In addition, SH2E will develop open-access software tools that will facilitate the widespread use of these guidelines.
SH2E's methodological contributions will guide smart decision-making processes, taking into account environmental impacts as well as economic and social aspects, thus including stakeholders such as workers, local community and society in the assessment. Such a 360º vision will mark a milestone, providing science-based tools that support sustainable decisions in a holistic and exhaustive manner.
The aim is to establish a set of guidelines to be globally accepted as a reference for assessing the sustainability of hydrogen systems and to lay the foundation for their future standardisation. To this end, the project coordinated by IMDEA Energy (Spain) – whose kick-off meeting was held on 20 January 2021 – involves top international institutions in the fields of energy, hydrogen systems and life cycle assessement: GreenDelta (Germany), Forschungszentrum Jülich (Germany), CEA (France), Aragon Hydrogen Foundation (Spain), SYMBIO (France), and Institute of Applied Energy (Japan). Read more.