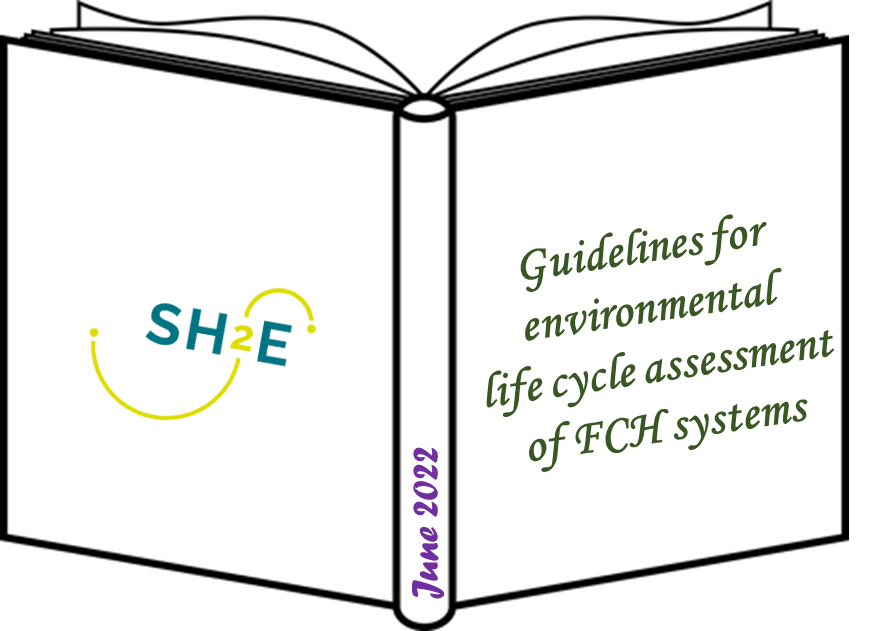 SH2E guidelines coming soon
SH2E guidelines for life cycle assessment of fuel cells and hydrogen systems: coming soon!
Task 2.3 of the SH2E project comes to an end in June 2022. As the main outcome of this task, the SH2E consortium is delivering by the end of this month the SH2E Guidelines for Life Cycle Assessment of Fuel Cells and Hydrogen (FCH) Systems.
These guidelines for environmental life cycle assessment are tailored to FCH systems by making robust choices based on the documents, trends and needs identified in previous project tasks. Emphasis is laid on choices that enable both a robust environmental characterisation of FCH systems and their fair comparison, including the consideration of the expected evolution of key technical parameters according to technology progress for prospective assessment. In this sense, when compared to past initiatives in this field, the FCH-LCA guidelines are not only reformulated via update, but also enlarged by filling key gaps.
Further efforts within the SH2E project will include the operationalisation of the FCH-LCA guidelines through the development of a user-friendly software tool, as well as the harmonised extension of the guidelines to economic, social and sustainability realms.